CAMP MAP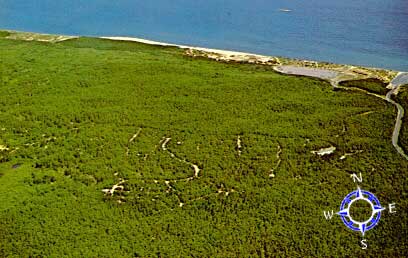 Once you arrive at the campground you will also be given a printed copy of the Camp Map (more than one if you'd prefer), with a listing of the campground rules on the back -- so that you can find your way back to your site after a day at the beach.






To view the map you'll need the free Adobe Acrobat Reader

.
DIRECTIONS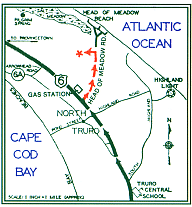 Once on Cape Cod, follow Route 6 East to the town of North Truro (one town from the end of Cape Cod). Turn RIGHT onto Head of the Meadow Road (the Truro Chamber of Commerce will be on the corner). After about .7 mile turn LEFT into North of Highland Camping Area (if you reach the ocean you have gone 1/2 mile too far).